Hello, Good Day, Welcome !
The Admin of  www.ijarbas.com (ISSN: 2664-7354) is hereby invited applications from the Global Academicians/faculties, Ph.D Scholars, Researchers to review manuscripts as an " Reviewer" . Our Papers are called as Research Paper, Research Article, Case Studies, Review Articles, Comparative study etc.  If your'e from Africa, Asia, Europe, Gulf Countries or the International Academic Faculties either full time or Part time/Adjunct Faculty , you're most welcome to submit your CV & Photograph.   IJARBAS's Research Disciplines / Areas are board such as  [1]Business Administration & Management ,  [2] Arts & Humanities / Social Science,  [3] Science / Engineering / Information Technology/ Health or Public Health etc.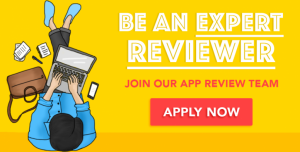 Urgent (3 -7 days) Peer Review Process have to be ensured to www.ijarbas.com
You will be issued Certificate of Appreciation at the time deemed fit by the Authority
Urgent Online Publication will be ensured if the paper is accepted by the board of Editorial & Reviewers of IJARBAS Team.
Also kindly be noted that this is an voluntary work in research sector hence, you have wide scope to strengthen your research skills, editorial skills and academic knowledge in the respective arena.
Please submit your CV/Resume & Photo with Doctorate Degree Certificate or Other Master Degree Certificate(s) to E-Mail: staff.ijarbas@gmail.com
This announcement will be continued until further notice.
With kindest regards,
Dr. Rejaul Abedin PhD, FCMAN
Editor-In-Chief and Founder
International Journal of Academic Research in Business, Arts & Science (IJARBAS)
www.ijarbas.com
E-Mail:  editor.ijarbas@gmail.com